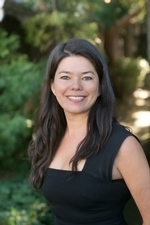 415-425-3085
(925) 253-2890 fax
415-425-3085 cell phone

christina@christinalinezo.com
93 Moraga Way, Suite 103
Orinda CA, 94563
Receive Email Alerts from Me
Before becoming a REALTOR®, Christina was a teacher, where experience in the classroom equipped her with an unparalleled ability to anticipate needs, a keen attention to detail, and the capacity to care for people's most important assets. Transitioning to real estate enabled her to bring these skills to a new field, guiding clients as they make some of the most important and personal decisions of their lives. She realized the best way for her to begin a successful career in real estate was to jump right in, and she immediately worked as a buyer's agent on one of the top producing teams in the East Bay. Now partnered with, Village Associates, Christina works with an incredible group of top agents and a highly skilled marketing team, equipping her with the most innovative tools and technology for the success of her clients.

Christina lived in Walnut Creek for eleven years before moving with her partner back to his hometown of Orinda in 2019. As a mother of three, she has become an expert on local neighborhoods and communities. She currently has two children in the Orinda Schools and a step-daughter in the Walnut Creek School District. She is an active member of the community and has served on boards and chaired multiple positions at all her children's schools. She genuinely enjoys volunteering her time in their classrooms and is a proud sponsor of the Walnut Creek Education Fund, the Orinda Education Fund, and the Orinda Chamber of Commerce.

Christina is a proud member and advocate of the Children's Health Guild, a local non-profit that directly benefits the UCSF Benioff Children's Hospital of Oakland and the George Mark Children's House. She has always had a passion for helping others and is grateful and proud to support and be involved with many of the amazing, local non-profits that enhance our lives and community daily.

When she isn't selling real estate or volunteering in the community, Christina loves to travel and enjoys yoga, hiking, scuba diving, photography, and has a deep appreciation for art and music.
Christina Linezo 's Listings
Listing Courtesy of Village Associates Real Estate